Suppliers & Installers of Granite, Quartz & Natural Stone Worktops.
Griggs Masonry stone masons specialise in the application, adaptation, and implementation of natural and engineered stone in slab form, for the creation of beautiful Natural Stone Worktops.
On this page, you can read About Griggs Masonry as a business. We can provide you with Natural Stone Worktops, vanity tops, floors, fireplaces, cladding, and tables for both interior and exterior uses. All of our materials whether they are natural, such as granite, marble, travertine, slate, or man-made, such as quartz, and any other engineered stones.
Download our Brochure
About Us – Griggs Masonry became a limited company in early 2008. This decision was made due to the steady growth of the company and to enable us to develop our service to stand out in the stone industry.
A little more about Griggs Masonry; we work with a variety of customers with a range of backgrounds and needs. This includes design companies in the city who are pushing boundaries when it comes to the application of our materials, housing developers who use our services in new builds and refurb developments, local contractors building kitchens and conservatories and private homeowners looking for marble kitchen worktop repairs or installation for their Kent homes. Griggs is proud to provide the same high-quality service for all of our customers, no matter the size and cost of the job. Our reputation has led to us being known as the leading masonry company for granite, marble and quartz work surfaces Kent residents and property developers can rely on. If you would like to learn more about us, please do get in touch.
Reducing our Carbon Footprint
Griggs Masonry is also part of a new eco-scheme within the stone industry named 'Green Granite'. The initiative enables buyers to offset some of the cost of new stone worktops with the value of the usable material from their existing worktops. It also helps us reduce the carbon footprint of Griggs Masonry Ltd by reducing the amount of new material imported from overseas.
"I contacted Griggs Masonry as they came recommended by Howdens. The service I received was prompt, factual, efficient, friendly and professional. I was happy to receive professional advice regarding colour, style, fitting and other aspects of my kitchen which were outside their remit.
After the initial meeting I promptly received the quote for my granite worktop by the end of the day and as such placed the order. I was happy with the price quoted. I appreciated the overall approach from Griggs Masonry and I felt it to be an 'honest' and 'no-nonesense' approach. I would of course recommend stone worktops from Griggs Masonry to friends and family." – Mrs Wallis of Bexleyheath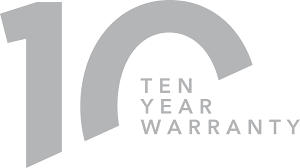 Why Choose Griggs Masonry?
10 year guarantees on all of our masonry work.
A fully mobile service (we visit your premises).
100s of material samples and colours to choose from.
Materials imported from across the world.
Guild Of Master Craftsmen: Fully accredited member.
FREE consultations in the comfort of your own home.
Professional stone kitchen worktop repairs.