Kitchen Worktops In Canterbury
Recognised For Providing The Best Quality Kitchen Worktops In Ashford.
Natural Stone Worktops: Quartz, Marble & Granite. We specialise in the Supply, Install & Repair of Kitchen Worktops in Ashford.
Download Our Brochure
Quality Kitchen Worktop Services In Ashford
If you're in the Ashford area and are looking for a kitchen worktop fitting and repair service then we at Griggs Masonry are the business for you. We specialise in providing a high quality, tailored service in order to ensure that you receive a worktop that brings the very best out of your kitchen.
In addition to quality, convenience is also at the heart of everything that we do. As a result, we offer flexible mobile service. This means that we will travel to your home at a time that suits you in order to make the whole process as easy as can be.
After we have partaken in a few consultations and are confident that we can meet your requirements, we will create a plan. Key to this plan is the type of materials that will be used for your worktop and we can assure you that at Griggs Masonry, only materials that are of the highest quality are used.
Quartz Worktops In Ashford
Quartz kitchen worktops are an area that we specialise in and it's great to say that we are able to offer them to the people of Ashford. During production, we only use naturally quarried quartz stones in order to ensure that the worktops are made out of the best stones possible. The stones are then enhanced by polymer resin and colour pigments in order to provide more choice to our customers when picking their worktop's colour.
These types of kitchen worktops are highly scratch resistant due to the quartz stones being non-porous. So, if durability is what you require, a quartz kitchen worktop could be the one for you.
Marble Worktops In Ashford
Another popular worktop amongst the people of Ashford are our Marble kitchen worktops. This could be due to the fact that marble stones can be found in a variety of different colours. As a result, the stone can be a part of many different patterns, giving you the freedom to choose from a multitude of designs.
However, it should be noted that marble worktops are more vulnerable to scratches than other types of worktops. This means that in order for them to continue looking great, they must be well looked after.
Granite Worktops In Ashford
At Griggs Masonry we also offer high quality granite kitchen worktops to the Ashford area. Granite worktops combine durability and luxury, making them the perfect worktop for many different individuals, ranging from families with young children to elderly couples.
To find out more about these types of worktops please visit our granite worktops section where you will find a wealth of information on this product.
Here at Griggs Masonry, every single one of our worktops comes with a ten year warranty. This will hopefully allow you to relax when purchasing with us because you know if something should go wrong, we will be there to solve the issue, free of charge.
If you are located in Ashford and feel that our kitchen worktop services could be of use to you then please contact us today for a free, no obligation quote. We look forward to hearing from and hopefully being of service to you.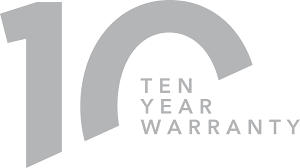 Why Choose Griggs Masonry?
We thoroughly believe that here at Griggs Masonry, we offer the best kitchen worktop services in the whole of Ashford. But for the individuals who are sceptical of this claim, we have provided some reasoning below:
We offer ten year warranties on all of our kitchen worktops

Our service is fully mobile, we will come to you at a time that is convenient  

We are a fully accredited member of The Guild Of Master Craftsmen

You will have a multitude of materials, designs and colours to choose from

We offer free, no obligation consultations