Kitchen Worktops In Broadstairs
Recognised For Providing The Best Quality Kitchen Worktops In Broadstairs.
Natural Stone Worktops: Quartz, Marble & Granite. We specialise in the Supply, Install & Repair of Kitchen Worktops in Broadstairs.
Griggs Masonry is your preferred company for beautiful, functional, stylish, and durable kitchen worktops. We have transformed thousands of kitchens over the years working with many happy clients. Our company specialises in supplying and fitting kitchen worktops for both commercial and residential properties.
Download Our Brochure
Exceptional Service & Quality Guaranteed With All Of Our Kitchen Worktop Services
Griggs Masonry have a dedicated team of specialist Kitchen Worktop Installers at  who maintain professional standards in every department when fitting kitchen worktops in Broadstairs. At Griggs Masonry, we will only ever use the very best stones for your kitchen worktops, leaving you with a beautiful kitchen worktop that is also highly practical.
Griggs Masonry operate a flexible mobile service, this allows us to install kitchen worktops in Broadstairs at a time that is convenient for you. Our staff are thoroughly trained to install new kitchen worktops in Broadstairs. Our service commences with a period of consultation, where we draw together all of your own design plans to help us understand the kitchen worktop that you want. Following that we will create a plan sheet to make it easier for our team to bring all of your wishes to life. Also, we can give you some of our expert advice during the planning stage.
Marble Worktops In Broadstairs
One option offered by Griggs Masonry that remains consistently popular is our quality marble stone kitchen worktops in Broadstairs. The marble stone we use is forged from metamorphosed limestone which is then moulded into a granular and crystalline state. One of the wonderful features of the marble stones we use is the variety of different colours and unique patterns. Marble kitchen worktops are perhaps the most decorative worktops that we offer. There is a reason why marble kitchen worktops in Broadstairs remain immensely popular, so find out from Griggs Masonry today by getting a free quote.
Quartz Worktops In Broadstairs
Griggs Masonry provide high quality quartz kitchen worktops in Broadstairs, we only use fine quartz engineered stones created from natural quarried stones, enhanced with colour pigmentations and a polymer resin. Our customers are welcome to select from range of different colours to help form their perfect dream kitchen. 
At Griggs Masonry our fitted quartz worktops are extremely durable and scratch-resistant due to their creation from non-porous stones. Furthermore, quartz worktops are very low maintenance and stay looking like they are brand new long after they have been fitted. Griggs Masonry have formed a number of lasting agreements with leading industry brands such as TechniStone, Silestone, Caesarstone, and COMPAC, this ensures that the stones we receive are of optimum quality.
Granite Worktops In Broadstairs
Granite kitchen worktops in Broadstairs are also one of our most popular options that customers choose. The benefits of choosing granite for your kitchen worktop is that granite is an exceptionally durable stone ideal for use as kitchen countertops. Granite is an igneous rock forged from molten volcanic lava, and so it is mostly formed of quartz, mica and feldspar. This material is ideal for forging a uniquely designed worktop surface for your granite kitchen worktop in Broadstairs.
Our Kitchen Worktops Come With A 10 year Guarantee
Griggs Masonry are committed to continue to offer each and every customer a minimum 10-year guarantee on all kitchen work surfaces installed by us. We are very confident in our own ability to complete the work we do to the highest possible standard to ensure that you have a stunning kitchen for many years to come.
Get in touch to get quality kitchen fitting services in Broadstairs.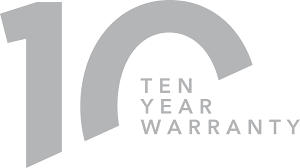 Why Choose Griggs Masonry?
10 year guarantees on all of our masonry work.
A fully mobile service (we visit your premises).
100s of material samples and colours to choose from.
Materials imported from across the world.
Guild Of Master Craftsmen: Fully accredited member.
FREE consultations in the comfort of your own home.
Professional stone kitchen worktop repairs.