Kitchen Worktops In Canterbury
Recognised For Providing The Best Quality Kitchen Worktops In Canterbury.
Natural Stone Worktops: Quartz, Marble & Granite. We specialise in the Supply, Install & Repair of Kitchen Worktops in Canterbury.
Are you looking for expert kitchen worktop installers in Canterbury? Look no further than Griggs Masonry. We are passionate about transforming your kitchen counters into amazing functional and appealing surfaces. Our company handles both fresh installations and expert repairs of kitchen worktops in Canterbury.
Download Our Brochure
The Highest Quality Kitchen worktops In Canterbury
Griggs Masonry is a specialist in kitchen worktops in Canterbury, here to bring a sense of style and elegance into your home. Whether you have just moved into your new house or have been living in the same one for years, a new kitchen worktop is the best way to bring a new lease of life into your kitchen. From marble kitchen worktops to granite kitchen worktops, our team of specialists are on hand to provide you with the worktop of your dreams, to make your kitchen the envy of everyone who sets foot in your home.
High-Quality Craftsmanship In Canterbury
The team at Griggs Masonry has been in the business for years, providing high quality services to those in need of new kitchen worktops in Canterbury. You will find us operating all over the Canterbury area, providing only the best quality services to those that need it. Our team of experienced stonemasons is here to help you to create your vision of your dream kitchen, and we will do this using only the best quality materials, sourced from our extensive network of suppliers.
We have spent years building strong relationships with these suppliers, so we want to pass on extra value to you by offering you the best price possible. With these high-quality materials, our team is able to use their skills and expertise to provide you with the kitchen worktop of your dreams.
What We Can Help You With
We understand that no two kitchens are the same, and thus no two tastes are quite the same either. That is why we are dedicated to providing something for everyone. We don't specialise in one type of surface, such as quartz kitchen worktops, but instead, specialise in kitchen worktops on a whole. We can install high-quality marble kitchen worktops and granite kitchen worktops as well, and other materials are available, so you can be sure that no matter what the rest of your kitchen looks like, and no matter what kind of style you are looking for, you will be able to get it with Griggs Masonry.
Dedicated To Providing Top Class Service
Our team of masonry experts have spent years in the industry, providing only the best kitchen worktops in Canterbury, to customers with kitchens of all shapes and sizes. This has allowed us to build an impressive portfolio, which covers just about any kitchen you can imagine. New work to maintain a high level of customer satisfaction, and we believe that communication throughout the entire process is of utmost importance. We will always be transparent with our clients, and we work with them rather than for them, to give them the kitchen worktop they desire. If you have an idea for a new kitchen worktop and need a professional service to make sure the job is done right, feel free to get in touch with us today.
Our Kitchen Worktops Come With A 10 year Guarantee
We offer a minimum of a 10-year guarantee on all the kitchen work surfaces we work on. It goes to show that we are confident in the job we do and that we only install worktops that will last for years.
Get in touch if you want to enjoy first-class kitchen worktop fitting services in Canterbury.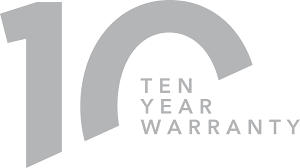 Why Choose Griggs Masonry?
10 year guarantees on all of our masonry work.
A fully mobile service (we visit your premises).
100s of material samples and colours to choose from.
Materials imported from across the world.
Guild Of Master Craftsmen: Fully accredited member.
FREE consultations in the comfort of your own home.
Professional stone kitchen worktop repairs.
Contact us anytime if you are looking for professional kitchen worktop installers that will add the much-needed sparkle to your kitchen.