Kitchen Worktops In Epsom
Recognised For Providing The Best Quality Kitchen Worktops In Epsom.
Natural Stone Worktops: Quartz, Marble & Granite. We specialise in the Supply, Install & Repair of Kitchen Worktops in Epsom.
Griggs Masonry is your preferred company for beautiful, functional, stylish, and durable kitchen worktops. We have transformed thousands of kitchens over the years working with many happy clients. Our company specialises in supplying and fitting kitchen worktops for both commercial and residential properties.
Download Our Brochure
Natural Stone Worktops: Quartz, Marble Kitchen Worktops & Granite Countertop repair, Supply and Installations in Epsom
Griggs Masonry is based in Bexleyheath, Kent. We operate across the entire South East of England and have a showroom in Dartford, which is available for you to visit by appointment.
We are specialists in the installation and repair of all stone surfaces including Marble Kitchen Worktops, Quartz Work Surfaces and Granite Countertops. Based in central Kent, we are ideally located for customers in Epsom in neighbouring Surrey.
At Griggs Masonry we specialise in the application, adaptation, and installation of engineered stone slabs for Marble Kitchen Worktops and other surfaces. 
We take great pride in our craftsmanship, which is second to none. We work mainly with natural stone to produce beautiful products. These tend to come in the form of the Granite Worktops, Marble Kitchen Worktops or the man-made Quartz Work Surfaces. We also frequently use travertine, slate, and other engineered stones. 
Epsom Marble Kitchen Worktops and Granite Countertop Repair Service
As part of our service, all our valued customers receive several site visits so that we are with you for every step of your project. 
At Griggs Masonry Epson, we work mainly with residential clients, and also take on some large commercial projects with a variety of businesses such as design companies, housing developers, and smaller contractors. Our Epsom customers mainly find uses for our Stone Countertops in kitchens. We also take on bathroom and conservatory projects. 
If you want to have a new stone surface installed in your house, we have a set process that we follow at Griggs Masonry Epsom:
To start, we visit you for a site survey and consultation. During this step you will be able to choose your material from our choice of Marble Kitchen Worktops & Quartz and Granite Countertops. 

Then comes the templating stage, and when you are happy with this we can proceed to the manufacturing stage. 

The final stage is the installation of your Worktop, Countertop or other surface.
Griggs Epsom & The Environment 
Here at Griggs Masonry we are committed to reducing our Carbon Footprint. Sustainability and caring for the environment on which our future relies on is fundamental to us. 
Our Epsom business is taking part in an initiative to lower our carbon footprint and become even more eco-friendly. The scheme is simple and allows our customers to pitch in. The initiative enables you to offset some of the cost of new stone worktops with the value of the usable material from your existing worktops. Furthermore, we dispose of any waste using the most sustainable methods.
For most of our customers it is important to see examples of our work, particularly when it comes to Stone Masonry. If you would like to visit our Dartford showroom, then feel free to  Get In Touch, and we will get back to you. Or give our Epsom team a call and we can arrange an appointment at a time that suits you. We look forward to helping you with your project.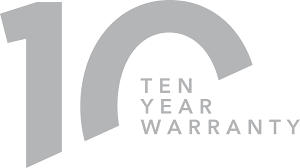 Why Choose Griggs Masonry?
10 year guarantees on all of our masonry work.
A fully mobile service (we visit your premises).
100s of material samples and colours to choose from.
Materials imported from across the world.
Guild Of Master Craftsmen: Fully accredited member.
FREE consultations in the comfort of your own home.
Professional stone kitchen worktop repairs.