Kitchen Worktops In Canterbury
Recognised For Providing The Best Quality Kitchen Worktops In Gravesham.
Natural Stone Worktops: Quartz, Marble & Granite. We specialise in the Supply, Install & Repair of Kitchen Worktops in Gravesham.
Download Our Brochure
Quality Kitchen Worktop Services In Gravesham
We at Griggs Masonry specialise in both fitting and repairing kitchen worktops in Gravesham. Our experienced and professional team will always ensure that our service is of the highest quality as well as being tailored to you.
In order to ensure that our service fully satisfies your needs, we offer a flexible mobile service. This means that we will always come to you and only when it is convenient, making the whole process as easy and stress free as possible.
After we have had a few consultations and established how we are going to meet your needs, we will draw up a plan and get to work. Not only are our team extremely skilled, but we also only use the very best materials. We do this because we want to provide our clients with the most visually appealing and durable worktops in Gravesham.
Quartz Worktops In Gravesham
At Griggs Masonry, we offer top quality Quartz Kitchen Worktops to the Gravesham area. We only use naturally quarried quartz stones as we believe that these are the stones of the highest quality. The stones are then enhanced with polymer resin and colour pigments to allow our clients more choice when it comes to choosing the colour of their worktop.
Quartz stones are non-porous which makes the worktops extremely scratch resistant. Much like with a granite worktop, this will allow you to enjoy your kitchen without the fear of accidentally spoiling its look.
Marble Worktops In Gravesham
Marble Kitchen Worktops are also proving to be extremely well liked in Gravesham. The main reason for this could be down to the fact that marble stones can come in a multitude of different colours. This allows the stone to be incorporated into a variety of different patterns, giving your kitchen worktop an extremely decorative feel.
However, we must say that a marble worktop will scratch easier than its quartz and granite counterparts. As a result, you must ensure that it is taken good care of so that it stays in its pristine condition.
Granite Worktops In Gravesham
Granite Kitchen Worktops are also very popular with the people of Gravesham. This is likely due to their durability and luxurious look. Granite is well suited to being used for bespoke kitchen worktops as it is extremely resistant to chips and scratches. This means that you can enjoy your granite worktop without the fear of it being damaged just days after installation.
All of our kitchen worktops at Griggs Masonry come with a ten year warranty. This will help to give you peace of mind that in the unlikely event of something going wrong, you are covered. We believe that by offering this warranty, it allows our clients to feel much more relaxed throughout the whole process, something which is beneficial to everyone.
If you are in the Gravesham area and are interested in any of our kitchen worktop services, then please do not hesitate to contact us and we will do our very best to help you.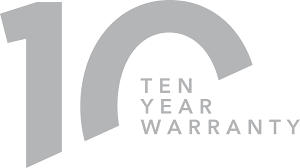 Why Choose Griggs Masonry?
At Griggs Masonry, we like to let our products and services speak for themselves. But, if you are in need of more convincing as to why we are the very best at what we do, please see below:
We offer ten year warranties on all of our kitchen worktops

Our service is fully mobile, we will come to you at a time that is convenient  

We are a fully accredited member of The Guild Of Master Craftsmen

You will have a multitude of materials, designs and colours to choose from

We offer free, no obligation consultations