Kitchen Worktops In Herne Bay
Recognised For Providing The Best Quality Kitchen Worktops In Herne Bay.
Natural Stone Worktops: Quartz, Marble & Granite. We specialise in the Supply, Install & Repair of Kitchen Worktops in Herne Bay.
Griggs Masonry is your preferred company for beautiful, functional, stylish, and durable kitchen worktops. We have transformed thousands of kitchens over the years working with many happy clients. Our company specialises in supplying and fitting kitchen worktops for both commercial and residential properties.
Download Our Brochure
Exceptional Service & Quality Guaranteed With All Of Our Kitchen Worktop Services
Here at Griggs Masonry we operate with a highly professional team of Kitchen Worktop Installers who have a great deal of experience in installing kitchen worktops in Herne Bay. The kitchen worktops we install are made from the very best available stone materials on the market. You can trust these premium quality stones for your kitchen worktops in Herne Bay. The quality of these stones means they are perfect for use as a kitchen worktop, giving you a stylish yet very durable kitchen worktop.
Griggs Masonry offer a flexible mobile kitchen worktop installation service for each and every one of our customers, making it easier for those with a busy work schedule. We will deploy our very well trained kitchen worktop installation team straight to your door in Herne Bay. Prior to installation, we will undertake some consultation by collating all of your design wishes to help us craft the kitchen worktop that you want. Finally, we will draft a plan sheet to follow at each stage of the process. Remember that if you require any of Griggs Masonry's expert advice then please call us today.
Marble Worktops In Herne Bay
Griggs Masonry are proud to offer our bespoke quality marble stone kitchen worktops in Herne Bay. The marble stone we used is forged from metamorphosed limestone which then turns into a granular and crystalline state. This fine marble stone is available in a number of vibrant colours, each with their own distinctive veins. If you are looking for a more decorative kitchen worktop, then marble is perhaps the perfect selection to make. Contact Griggs Masonry to see why we are the number one choice for marble kitchen worktops in Herne Bay.
Quartz Worktops In Herne Bay
If you are after beautiful quartz kitchen worktops in Herne Bay, then you should choose Griggs Masonry. Our quartz kitchen worktops are formed from quartz engineered stones created using only natural quarried stones. The quartz stones are enhanced through the addition of colour pigments and polymer resin. Quartz kitchen worktops from Griggs Masonry come in a large number of different colour patterns and schemes to suit your kitchen decor.
Advantages of having quartz kitchen worktops is that they are very durable and scratch-resistant due to quartz being a non-porous stone. Futhermore, quartz kitchen worktops stay looking brand new for a long time and they are very easy to maintain. Griggs Masonry are proud to have a great working relationship with notable brands like TechniStone, Silestone, Caesarstone, and COMPAC which demonstrates the quality you will get for your quartz stone kitchens in Herne Bay.
Granite Worktops In Herne Bay
Another extremely popular choice of stone is our granite kitchen worktops in Herne Bay. Our granite stone kitchens in Herne Bay have been very well received by our customers. One advantage of a granite kitchen countertop is the durability of the stone, keeping it looking clean and fresh for a long time. The durability of granite is due to it being an igneous rock forged from molten volcanic lava, and so the strength from granite comes from the quartz, mica and feldspar that make up the stone. This is why granite kitchen worktops in Herne Bay have been so popular for Griggs Masonry, so get in touch today.
Our Kitchen Worktops Come With A 10 year Guarantee
Griggs Masonry provide any customer who has had bought one of our stone kitchen worktops in Herne Bay a minimum 10-year guarantee on all kitchen work surfaces installed by our team. We hold ourselves to the highest standard of professionalism to give you the kitchen countertop that you deserve.
Get in touch to enquire about our stunning kitchen installations in Herne Bay.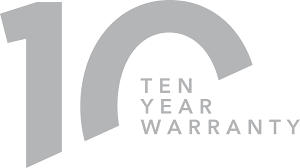 Why Choose Griggs Masonry?
10 year guarantees on all of our masonry work.
A fully mobile service (we visit your premises).
100s of material samples and colours to choose from.
Materials imported from across the world.
Guild Of Master Craftsmen: Fully accredited member.
FREE consultations in the comfort of your own home.
Professional stone kitchen worktop repairs.