Kitchen Worktops In Orpington
Recognised For Providing The Best Quality Kitchen Worktops In Orpington.
Natural Stone Worktops: Quartz, Marble & Granite. We specialise in the Supply, Install & Repair of Kitchen Worktops in Orpington.
Griggs Masonry is your preferred company for beautiful, functional, stylish, and durable kitchen worktops. We have transformed thousands of kitchens over the years working with many happy clients. Our company specialises in supplying and fitting kitchen worktops for both commercial and residential properties.
Download Our Brochure
Incredible Service & Quality Are A Guarantee With All Of Our Kitchen Worktop Services
Here at Griggs Masonry our Kitchen Worktop Installers will always do their best to achieve nothing but pure excellence in their work. As we are a fully mobile service it means that all of our clients will receive our free consultation services. This gives us the chance to meet in person to discuss your vision and we can move forward and plan on how we will bring your dreams to life in the best possible way. This also gives you a chance to explore our range of available options so that you can pick the one that perfectly suits your particular space. We have experience working with a wide range of different kitchen worktop materials. And we are very experienced in installing quality kitchen worktops in Orpington.
Quality Quartz Worktops In Orpington
We are very experienced in the installation of quartz worktops in Orpington. We use high quality quartz engineered stones made up of natural stone that is normally mined from a quarry. We then add this to colour pigments and a polymer resin to leave your kitchen with a sleek and sophisticated appearance. You can select the colour you want from our wide range of various options so that you can get the exact look you need. Our quartz worktops are extremely durable and are very hard to damage. We exclusively source our materials from leading brands such as TechniStone, Silestone, Caesarstone, and COMPAC.
Premium Quality Marble Worktops In Orpington
Our passion is working on marble kitchen worktops because they not only come in a wide variety of colours, but also the detailed veins that enhance its visual effect. You can choose between a decorative end-product or one that is classic and subtly detailed. It is very important to remember that marble is a non-porous material that is metamorphosed limestone in a granular or crystalline from and therefore capable of receiving a high polish. Likewise, keep in mind that marble worktops should be given special care and treatment in order to preserve its natural beauty from scratches and stains.
Granite Worktop Installation In Orpington
If you would rather your building was fitted with granite kitchen worktops, Griggs Masonry will happily install these worktops professionally in your home or your workspace. Our granite is sourced only from igneous rock formed from molten volcanic larva which mostly consists of quartz, mica and feldspar. Our granite worktops are some of our most decorative products we have to offer, with a great range of colours for you to choose from. Granite is perhaps the best material to pick when you are looking for a beautifully unique worktop.
Kitchen Worktops With A 10 year Guarantee As Standard
We are proud to offer a 10-year guarantee on all our kitchen work surfaces as part of our commitment to customer satisfaction. You should expect nothing but the best products and the best possible workmanship in the industry. We operate with a genuine and transparent work process meaning you always get best value for your money without making any compromises. Additionally to installing services, we also provide repair services that will restore your kitchen to its pristine best condition.
Contact Griggs Masonry today if you wish to enjoy our first-class kitchen worktop fitting services in Orpington.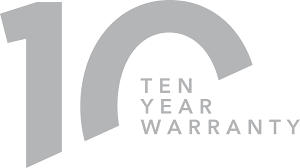 A 10 year guarantee on all of our masonry work.
A fully mobile service (we will visit your premises).
100s of material samples and vibrant colours to choose from.
Materials imported from all across the world.
Guild Of Master Craftsmen: Fully accredited member.
FREE consultations in the comfort and convenience of your own home.
Professional stone kitchen worktop repairs service.