Kitchen Worktops In Sevenoaks
Recognised For Providing The Best Quality Kitchen Worktops In Sevenoaks.
Natural Stone Worktops: Quartz, Marble & Granite. We specialise in the Supply, Install & Repair of Kitchen Worktops in Sevenoaks.
Are you looking for expert kitchen worktop installers in Sevenoaks? Look no further than Griggs Masonry. We are passionate about transforming your kitchen counters into amazing functional and appealing surfaces. Our company handles both fresh installations and expert repairs of kitchen worktops in Sevenoaks.
Download Our Brochure
Exceptional Service & Only The Highest Quality Kitchen Worktops
At Griggs Masonry, we have a team of expert Kitchen Worktop Installers who will always put their best foot forward to deliver nothing but pure excellence. We only invest in the finest materials for your kitchen worktops, ensuring that you get attractive and durable worktops that will not only blend in perfectly with your kitchen but you can use for the longest time without any complications. Check out some of the materials that we can effortlessly work with.
To make things easier for all our clients, we offer convenient mobile services. We will come to your premises to carry out the job in a professional manner, starting with consultations where we get to discuss your expectations in detail. From here, we come up with the most practical ways on how to bring your vision to life. Our team can offer professional advice when you are stuck so that we can deliver results that you will be proud of for the longest time. You can ask as many questions as you can to ensure you are confident with the decision you make.
Quartz Worktops In Sevenoaks
For these worktops, we use quartz engineered stones that comprise natural stones taken from quarries added to colour pigments and polymer resin. This allows our clients to choose from a wide range of colour schemes to pick the one that suits their kitchen best. The worktops are made from non-porous stone which makes them durable and also difficult to scratch or mark. They are also easy to clean and maintain. You will also be happy to learn that we only partner with leading brands such as TechniStone, Silestone, Caesarstone, and COMPAC to ensure you only get the best.
Marble Worktops In Sevenoaks
Marble is another favourite material when it comes to working on kitchen work surfaces. It can be described as a metamorphosed limestone in a granular or crystalline state. It offers a broader colour range and it also comes with an amount of veining that makes it more appealing. Marble kitchen worktops are the perfect option if you are looking for decorative work surfaces. It is, however, a sensitive material that requires special care and treatment to prevent scratching and staining.
Granite Worktops In Sevenoaks
Granite is an igneous rock that is formed from molten volcanic larva. It mostly consists of mica, quartz, and feldspar. It is one of the most durable materials we use for kitchen countertops. We normally use this material to create unique worktops that give your kitchen a luxurious look.
Our Kitchen Worktops Come With A 10 year Guarantee
We offer a minimum of a 10-year guarantee on all the kitchen work surfaces we work on. It goes to show that we are confident in the job we do and that we only install worktops that will last for years.
Get in touch if you want to enjoy first-class kitchen worktop fitting services in Sevenoaks.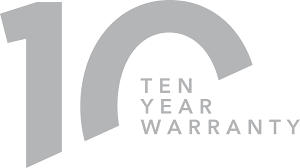 Why Choose Griggs Masonry?
10 year guarantees on all of our masonry work.
A fully mobile service (we visit your premises).
100s of material samples and colours to choose from.
Materials imported from across the world.
Guild Of Master Craftsmen: Fully accredited member.
FREE consultations in the comfort of your own home.
Professional stone kitchen worktop repairs.
Contact us anytime if you are looking for professional kitchen worktop installers that will add the much-needed sparkle to your kitchen.