Kitchen Worktops In Canterbury
Recognised For Providing The Best Quality Kitchen Worktops In Swale.
Natural Stone Worktops: Quartz, Marble & Granite. We specialise in the Supply, Install & Repair of Kitchen Worktops in Swale.
Download Our Brochure
Quality Kitchen Worktop Services In Swale
We at Griggs Masonry are proud to be the people of Swale's number one choice for kitchen worktop installation and repairs. Our team are extremely friendly and highly experienced, ensuring that our service is tailored exactly to your specifications.
As well as quality, we also strive for convenience. As a result, we will always travel to you rather than the other way around and we will always look to come at a time that fits in with your other commitments. It's little things such as this that we hope will make you feel more comfortable and relaxed about the whole process.
Once we have had some consultations and are confident that we understand your requirements, we will set about creating a plan. This plan will encompass everything from the predicted time frame of the whole process to the top quality materials that we will use.
One of the worktop types that we offer to the Swale area are our Quartz Kitchen Worktops. In order to ensure that the quality of our worktops are the best that they can possibly be, we only use naturally quarried quartz stones. These stones are then combined with colour pigments and polymer resin to give our customers more options when it comes to the colour of their worktop.
Quartz worktops are extremely scratch resistant as the stones that they are made from are non-porous. So, if you need a worktop that is highly durable then our quartz worktops could be exactly what you are looking for.
Another worktop type that we offer to the people of Swale are our Marble Kitchen Worktops. The popularity of these worktops seem to be ever increasing and this is likely due to the many different colours that marble stones can be found in. As a result, marble worktops can have many different patterns, allowing you to choose the one that best suits your kitchen.
For all the benefits that a marble worktop brings, we must provide a word of warning that it is more susceptible to scratches than other worktop types. So, in order for them to continue looking their best, marble worktops must be handled with care.
Granite Worktops In Swale
Granite Kitchen Worktops are also proving extremely popular in the Swale area. They are very resistant to chips and scratches making it a durable worktop that is perfectly suited to a kitchen of a young family.
If you would like to find out more about the different types of granite that we use, then please check out our materials section.
At Griggs Masonry, we are proud to say that all of our worktops come with a ten year warranty. We offer this warranty as we want to reassure you that in the unlikely event that there is a problem with your worktop, we will be on hand to fix it for you at no extra charge.
If you would like to know more about our fantastic worktop services, then please contact us today and one of our excellent team will get back to you shortly.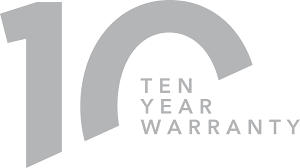 Why Choose Griggs Masonry?
At Griggs Masonry, we strongly believe that our kitchen worktop service is the very best in the Swale area. To further illustrate this point, we have included some reasons below as to why our service is of such a high standard.
We offer ten year warranties on all of our kitchen worktops

Our service is fully mobile, we will come to you at a time that is convenient  

We are a fully accredited member of The Guild Of Master Craftsmen

You will have a multitude of materials, designs and colours to choose from

We offer free, no obligation consultations