Kitchen Worktops In Canterbury
Recognised For Providing The Best Quality Kitchen Worktops In Thanet.
Natural Stone Worktops: Quartz, Marble & Granite. We specialise in the Supply, Install & Repair of Kitchen Worktops in Thanet.
Download Our Brochure
Quality Kitchen Worktop Services In Thanet
If you reside in Thanet and are in the market for a new kitchen worktop, you have come to the right place. We at Griggs Masonry are experts when it comes to fitting and repairing kitchen worktops, due to our many years within the industry.
Our services are not only tailored to you but they are also extremely flexible. This means that, rather than you visiting us, we will always come to you in order to ensure that the entire process is as convenient as possible.
Once we have all the information that we need, we can then set about designing your dream kitchen worktop. An important part of this plan is the materials that will be used. Fortunately, no matter your choice of materials, we can guarantee that they are all of the highest calibre.
Quartz Worktops In Thanet
At Griggs Masonry, we offer top quality Quartz Kitchen Worktops to the Thanet area. We only use naturally quarried quartz stones as we believe that these are the stones of the highest quality. The stones are then enhanced with polymer resin and colour pigments to allow our clients more choice when it comes to choosing the colour of their worktop.
Quartz stones are non-porous which makes the worktops extremely scratch resistant. Much like with the granite worktop, this will allow you to enjoy your kitchen without the fear of accidentally spoiling its look.
Marble Worktops In Thanet
Another worktop type that we offer to the people of Thanet are our Marble Kitchen Worktops. The popularity of these worktops seem to be ever increasing and this is likely due to the many different colours that marble stones can be found in. As a result, marble worktops can have many different patterns, allowing you to choose the one that best suits your kitchen.
For all the benefits that a marble worktop brings, we must provide a word of warning that it is more susceptible to scratches than other worktop types. So, in order for them to continue looking their best, marble worktops must be handled with care.
Granite Worktops In Thanet
At Griggs Masonry we also offer high quality granite kitchen worktops to the Thanet area. Granite worktops combine durability and luxury, making them the perfect worktop for many different individuals, ranging from families with young children to elderly couples.
To find out more about these types of worktops please visit our granite worktops section where you will find a wealth of information on this product.
All of our kitchen worktops at Griggs Masonry come with a ten year warranty. This will help to give you peace of mind that in the unlikely event of something going wrong, you are covered. We believe that by offering this warranty, it allows our clients to feel much more relaxed throughout the whole process, something which is beneficial to everyone.
If you are in the Thanet area and are interested in any of our kitchen worktop services, then please do not hesitate to contact us and we will do our very best to help you.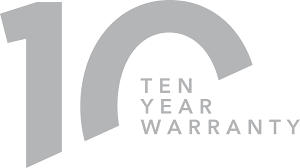 Why Choose Griggs Masonry?
At Griggs Masonry, we strongly believe that our kitchen worktop service is the very best in the Thanet area. To further illustrate this point, we have included some reasons below as to why our service is of such a high standard.
We offer ten year warranties on all of our kitchen worktops

Our service is fully mobile, we will come to you at a time that is convenient  

We are a fully accredited member of The Guild Of Master Craftsmen

You will have a multitude of materials, designs and colours to choose from

We offer free, no obligation consultations