Natural Stone Worktops: Quartz, Marble & Granite Repairs, Supply & Installations across Kent.
Griggs Masonry is a based in Bexleyheath, Kent and operates across the entire South East
We specialise in Granite Repairs, as well as the creation and installation of beautiful Marble Kitchen Worktops and other Stone Work Surfaces. We have a showroom in Dartford, which is available for you to visit by appointment. Based in central Kent, we are perfectly located for customers county-wide
Download Our Brochure
We specialise in the application, adaptation, and installation of engineered stone slabs.
We mainly use natural stone and once we have worked our magic we produce beautiful end products for your Kent home. These come mainly in the form of Granite Repairs and new Stone Work Surfaces, Marble Kitchen Worktops or the man-made Quartz Countertops. We also frequently make use of travertine, slate, and other engineered stones.
A Little More About Our Kent Granite Worktop Service
As part of our service, every one of our valued customers receives multiple site visits so we're with for every step of your project.
Here at Griggs Kent, we work with all sorts of clients, mainly domestic, but we also undertake a few larger commercial projects with businesses such as design companies, housing developers, or smaller local contractors. Our customers mainly find uses for our Stone Countertops in kitchens. We do, however, also commonly take on conservatory and bathroom projects.
Our Kent business has recently enrolled in an initiative to help us lower our carbon footprint and become even more eco-friendly. Sustainability and nurturing the environment on which our future is being built is of the utmost importance to us here at Griggs. The scheme is simple and allows our valued customers to do their bit too. You will have the option of offsetting a portion of any of your Stone Work Surface purchases. This is done using the value of the usable material from your existing worktop.
Contact Us To Arrange A Visit To Our Kent Showroom
For many customers, it is understandably of great importance that they see examples of previous work, particularly when it comes to Stone Masonry. So, if you would like to visit our Kent showroom, then please do get in touch. You can visit our dedicated Contact Page, either via email or by filling out our Contact Form above and we'll get back to you. Alternatively, please simply give us a call and we can arrange an appointment over the phone at a time to suit you. We look forward to working with you!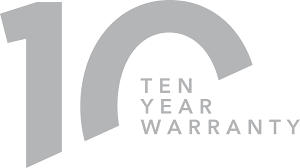 Why Choose Griggs Masonry?
10 year guarantees on all of our masonry work.
A fully mobile service (we visit your premises).
100s of material samples and colours to choose from.
Materials imported from across the world.
Guild Of Master Craftsmen: Fully accredited member.
FREE consultations in the comfort of your own home.
Professional stone kitchen worktop repairs.